This blog is brought to you by (some of) JBB's IT practice group. JBB is a German, Berlin based law firm with a strong focus on Technology, IP, Media and Unfair Competition Law.

Julian Hoeppner is a partner at JBB. His practice is concentrated on technology, data privacy and security. He assists companies in developing and negotiating IT contracts of all sorts and advises them in structuring their business models with a view to data privacy and data security compliance.

Thorsten Feldmann is a partner at JBB and specializes in advising German and international clients working in the fields of IT, media and the arts. Thorsten Feldmann handles commercial and intellectual property litigations and transactions as well as complex IT and data protection projects and transactions.

Till Jaeger is  a partner at JBB advising businesses and public authorisites on all matters technology and IP. Till is particularly well known for his open source software expertise, being a co-founder of the Institute for Legal Aspects of Free & Open Source Software (ifrOSS).

Tim Engelhardt is an associate at JBB.  He provides advice to companies and individuals in the fields of software, copyright and licensing law, in particular on issues of open source software. As he qualified both in German and US law he often focuses on trans-border issues and works regularly with international clients.

Julia Gebert is an associate at JBB. She advises German and international IT businesses, educational institutions and individual software developers on copyright, licensing and software law. Julia's practice focuses in particular on the legal issues of open source software.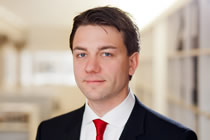 Ansgar Koreng is an associate at JBB. He provides advice to publishing houses as well as to journalists, online communities and bloggers in the field of media law and on freedom of speech issues. His expertise also encompasses all aspects of copyright and (other) intellectual property rights.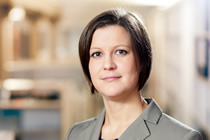 Miriam Ballhausen is an associate at JBB. She advises German and international IT companies, as well as individuals in the field of software, licensing and copyright law. Her expertise also encompasses data protection law and the public procurement of IT services.
Disclaimer
JBB Rechtsanwälte Jaschinski Biere Brexl Partnerschaft offers this blog for informational purposes only. The authors voice their general, and in each case entirely personal, opinions on the subjects of their posts. You should not consider anything in this blog to provide you with legal advice or a legal opinion for your "real life" legal affairs. No attorney-client relationship is created between you and JBB or any individual attorney through this blog, nor do we intend to do so. Information you send us outside of a regularly established attorney-client relationship, or comments you may submit with respect to a post, is therefore not confidential or otherwise attorney-client privileged (notwithstanding data privacy regulations, of course). If you communicate with us through the blog, please be aware, therefore, that your communications may be disclosed to third parties, particularly through publishing them on our blog.
JBB and the authors individually disclaim any liability for acts or omissions undertaken for contents of this blog, as well as for any damages you may suffer from reading this blog.
For more information about JBB and our information technology team, please visit our website.